Posted by Pinni the Woo on 25th May 2015
Great sound should be available in any vehicle and that it should not take a PhD to make everything work! Right?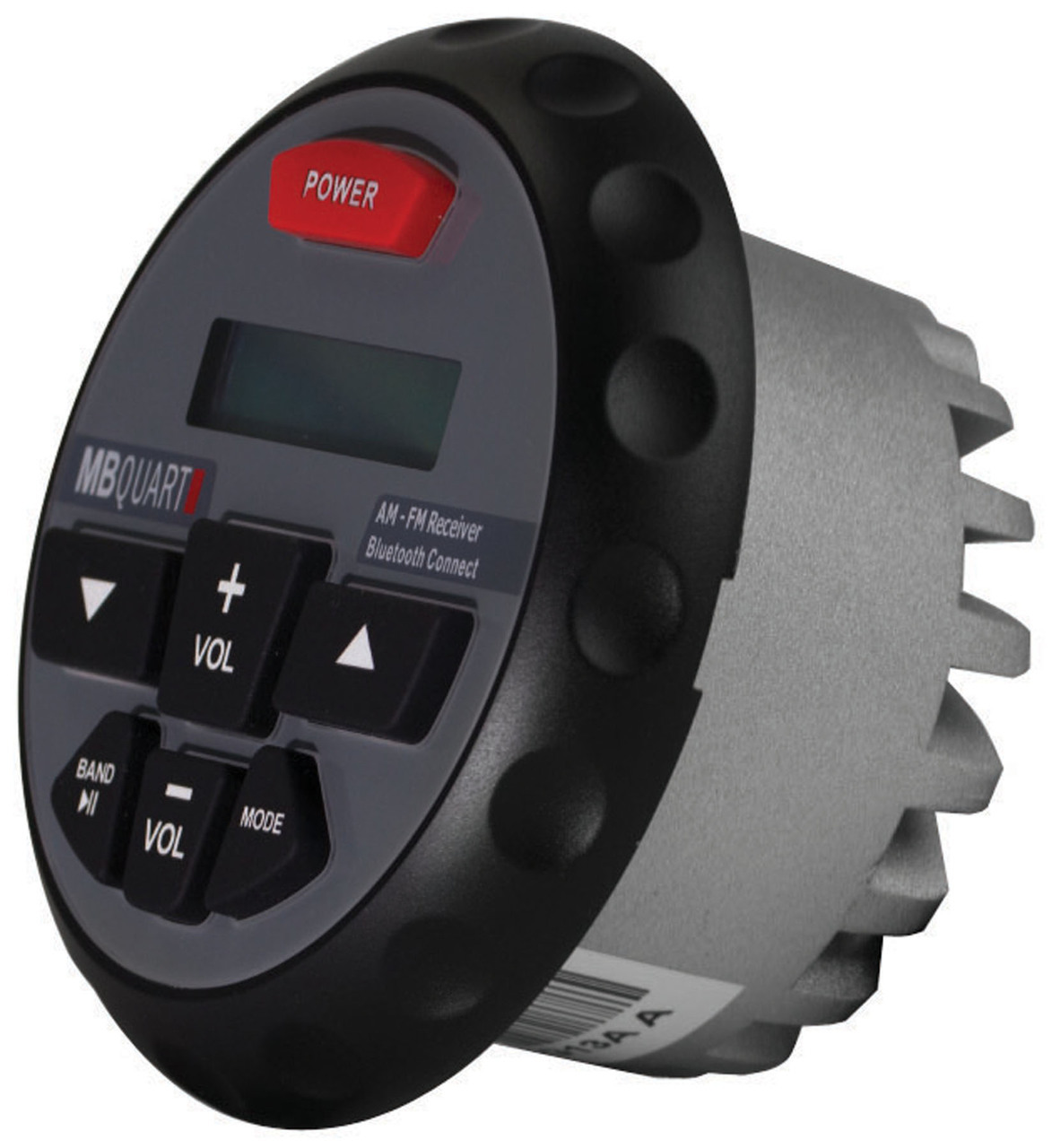 Absolutely correct! And this is exactly what the MB Quart's Bluetooth Connect has been designed to do.
The MB Quart Nautic GMR Marine and Powersports source units are the perfect solution for any vehicle that will be exposed to the elements. The GMR line has been extensively tested to be waterproof, dust proof and UV stable. MB Quart's Bluetooth Connect allows you to stream music from your favorite handheld device via Bluetooth™ opening up a world of entertainment options. The GMR-2 features Apple control which brings more control between your Apple devices. The RCA auxiliary audio input on the rear can be used to play the audio from other sources like satellite radios or non-Bluetooth portable devices. The GMR units also play digital MP3 or WMA files through the rear USB port. Additionally, the GMR-2 allows for the addition of 1 or 2 wired GMRWDR remote controls.
Whoever brings the best music in their mobile device can be the DJ. Bluetooth™ Connect allows the Nautic GMR powered Bluetooth source units to easily connect BT enabled devices and puts the music right at your fingertips.
The GMR-2 allows for additional control wired remote controllers. With the optional GMRWDR your phone can be tucked safely way while connected to Bluetooth and a GMRWDR controller can be mounted up front in the cabin with a second unit on the swim platform.
Optional PSAP-2 Dual Input Waterproof powersports accessory plug. Easy to access USB and 3.5mm input with a 10' USB and RCA extension. MAXXLINK quality and tested. Requires 1" cutout in mounting surface.
The lens of the Nautic GMR powered units have been treated to resist fresh and saltwater splashing, dust devils, mud and adult beverages.
MB Quart offers both AM/FM, Bluetooth source units with built-in amplifiers or smaller Bluetooth controllers that require an external amplifier or two. Regardless if your system is simple or complex, there is a solution for your build. Use this chart to compare features of all current models.
The Nautic GMR-1 and GMR-2 have built in power. Four channels with 40 watts of output. These channels remain active when running external amplifiers so you can run additional speakers in the cabin.
The MB Quart Nautic GMR-1 and GMR-2 are the control unit your Marine or Power Sports vehicle. Designed with a powerful tuner section and the ability to drive two discreet channels of outboard amplification.