Posted by Pinny the Woo on 12th May 2015
Music plays a big role in our lives. We listen to the tunes to ease a commute while driving and to spice up a fun boat-ride on the water. Which is why we pay so much attention to detail when it comes to choosing the right medium for getting the tunes out and into our listening ears.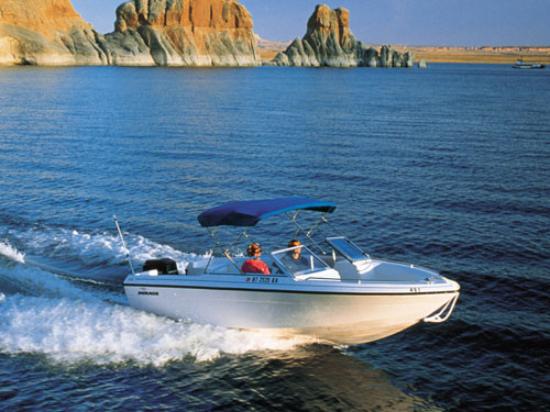 This all-new, fully-equipped, one-size-fits-almost-all digital media receiver from Kenwood does exactly that, meeting and beating your expectations and stretching our perceived limitations for a powerful music-source device.
The unit is designed rather small so it fits anywhere however don't let size fool you, you have multiple listening options.
With the KMR-M312BT you can utilize the convenience of hands free calling as well as wireless music streaming with its built in Bluetooth function. If you're an internet radio user you can enjoy your preferred stations from iHeart Radio, Pandora, Aupeo, or TuneIn while riding around. With Kenwood's Drive EQ technology your tunes won't be effected by waves, wind or surrounding noise.
The KMR-M312BT works with your latest devices so that you don't miss out on your music. The unit has a convenience front panel USB input to plug in your iPod or iPhone (iPod compatibility listed below). Search and Return buttons as well as AppMode, Alphabet, Percentage Skip, and Related Search are accessible to assist in your music search. In addition the 13-digit LCD display makes song titles and channel information easily viewed. For music stored on Android devices you have the option of Kenwood's Music Control app which will enable search and playback features when your phone is connected to the front panel USB. If all that is not enough you can always add a thumb drive and enjoy MP3, WMA, WAV or even FLAC files.
To enjoy additional entertainment you can add on a SiriusXM tuner (sold separately, subscription required) and enjoy your preferred music, sports, entertainment channels no matter where your day takes you.